Part 2: The Most Overrated English Premier League Players Ever!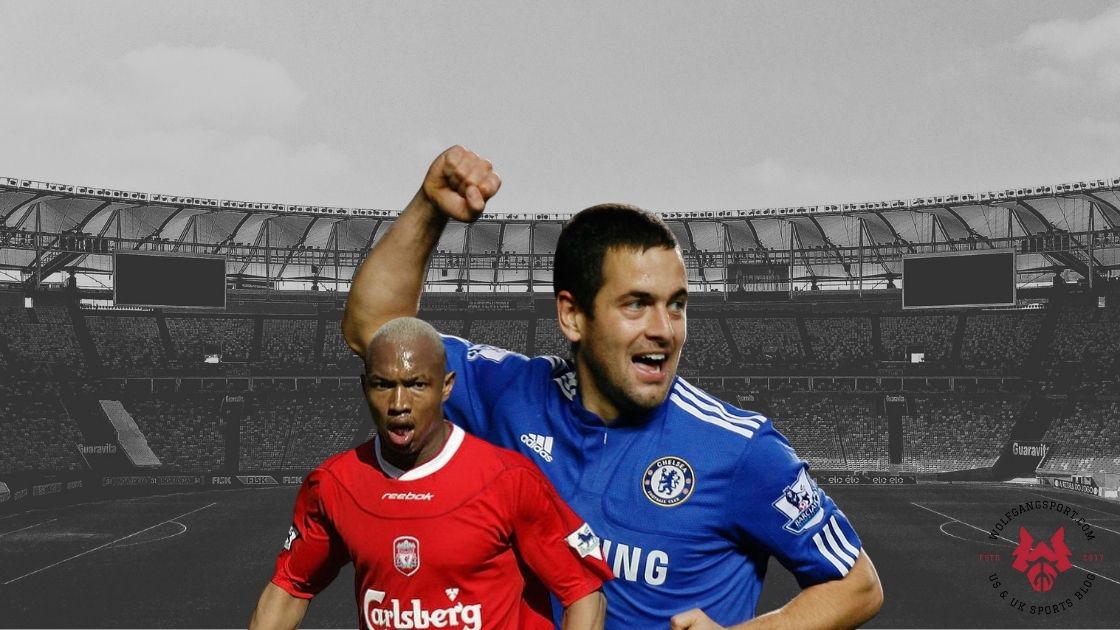 Howdy Hive! Yesterday I wrote about John Obi Mikel, Owen Hargreaves, Jack Wilshere and Hidetoshi Nakata being among the most overrated players in EPL history. Here are the final four players on my list. Let me know if there's anyone on my list who you would've included!
Juan Sebastian Veron
Veron was signed by Manchester United in 2001 for an at the time Premier League record £28.1m from Lazio. He would flop spectacularly, being sold go Chelsea for £15m after only two seasons. He would make only seven appearances before going out on loan to Inter Milan before a move to Estudiantes in his native Argentina where he would finish his career.
There's no doubt that Veron had a deservedly huge reputation; a strong, pacey and technically gifted midfielder. It was always going to be difficult to find rhythm competing with David Beckham, Ryan Giggs, Roy Keane and Paul Scholes. Veron also struggled with the pace of the Premier League where he wasnt afforded the same time and space on the ball he had during his career.
Joe Cole
Known for his flair, dribbling and his bag of tricks, Joe Cole was insanely good from an early age and destined for greatness. At the age of 15 he was already earning recognition from the national press and attracting interest from Manchester United and Arsenal. By 17, he received an invite to train with the national team. Unfortunately as is the case for many overrated players, injury impacted his career.
Joe Cole was a good player the point that people called him 'The Next Gazza'. He also managed to win three Premier League titles and FA Cups, as well as play in three World Cups. The issue is he just couldn't live up to the hype surrounding him from such a young age. Much like John Obi Mikel, Cole lost his creative spark from his earlier days in the Chelsea system with Jose Mourinho playing him out much wider than he's natural position.
Jay-Jay Okocha
Considered the greatest Nigerian footballer and one of the best African players of all-time, Okocha was a quick, technically creative, confident and had exceptional dribbling skills. No wonder he was nicknamed the 'Nigerian Ronaldinho'. After the 2002 World Cup, Bolton Wanderers had snapped up a 28-year old Okocha in an almost unbelievable coup for the club.
Despite his flair and flashes of brilliance, Okocha was known to be inconsistent. He managed to score 14 goals and 11 assists from his 124 league appearances but more was expected from a footballer who at the time became the most expensive African player in 1998.
El-Hadji Diouf
Without a doubt, El-Hadji Diouf is one of the most hated footballers. He's also one of the most overrated footballers especially considering he rates himself as the greatest African player ever. There were massive expectations placed when Diouf arrived at Liverpool following the 2002 World Cup where we helped Senegal reach the quarter finals.
Despite Diouf playing 243 games in the Premier League across four clubs, his performances weren't to the levels that were expected which were on display at the World Cup. That may have been overlooked if it wasn't for his attitude, Diouf called out by ex-teammates for being lazy, arrogant and just plain toxic. Although he had some talent, he was a dressing room distraction and the sort of player that is hated by both home and away fans.
THANK YOU FOR YOUR SUPPORT!
All the way from the Land Down Under, I created Wolfgang Sport as I enjoy writing and watching British and American sports. Started in 2017, I started the blog as a way to connect my passion for sports in the US & UK.