How I Became a Fan of My Favourite Sports Teams
G'day Hive. I hope you're doing well as we warm into the new year. The other day I thought to myself, how did I end up liking the teams that I support? There's always a journey behind everyone's favourite sports teams which are often shaped by family traditions. Not mine though. Let me share how I've become a fan of the teams I support.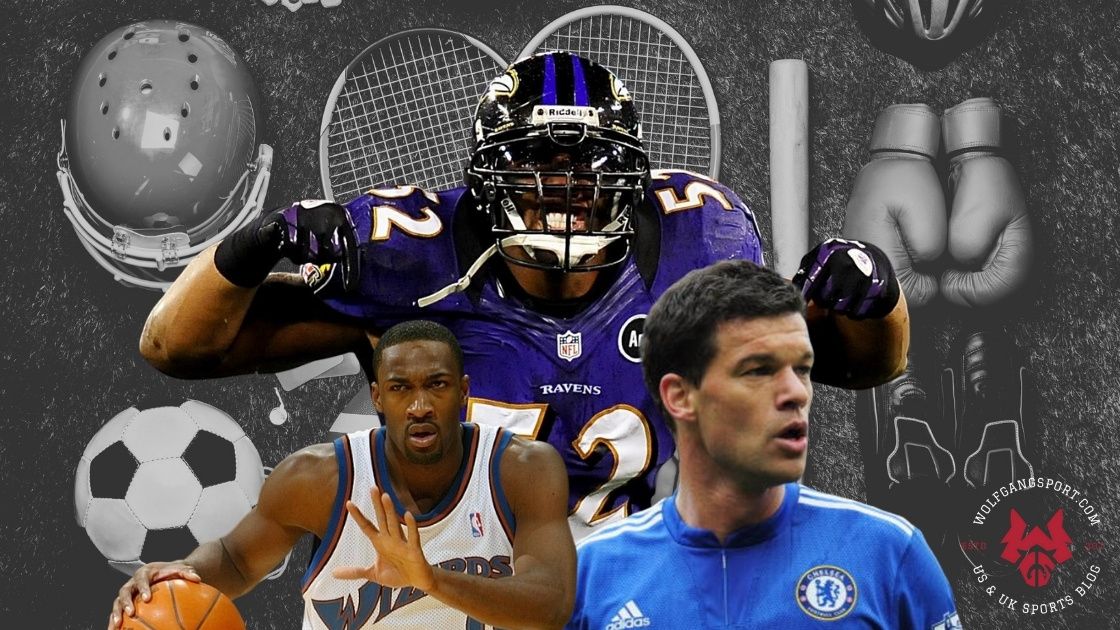 Chelsea FC (Football)
Liverpool fans could call me Judas and I'd have no right of reply. My first ever jersey was a bootleg Liverpool jersey from the markets here in Sydney when I was about eight-years-old. Emile Heskey immediately became my hero but that all changed in 2006. The 16-year-old me defected to Chelsea not because they were winning, but because of Michael Ballack joining from Bayern Munich. He's my favourite ever player and I've been a fan of Chelsea ever since.
Germany National Team (Football)
One day when I was 6-years old and playing FIFA 96 on Playstation, my mum was on the phone to my grandfather speaking something I didn't understand. When I asked her what she was doing, she told me she was speaking German to my grandfather and that he's full German.
I was always playing with Australia or Brazil, so I immediately picked Germany and was fascinated when their offense, defense and overall rating was practically full. Filled with a sense of pride, my football national allegiance has always been Germany since that moment. Hearing the names Andreas Kopke, Matthias Sammer, Oliver Bierhoff, Jurgen Kohler, Thomas Doll and of course, Jurgen Klinsmann in FIFA 96, are among my best gaming memories as a kid.
Baltimore Ravens (NFL)
In 2001 the old man, my brother and I, were all playing WWF SmackDown! The Rock and Raven were my dad's two favourite characters. At the time we had virtually no coverage of American Football but I somehow caught wind of Super Bowl XXXV.
As my dad liked Raven, I decided from that moment that I'd follow the Baltimore Ravens. When I saw highlights of what Ray Lewis did to the Giants during their Super Bowl win, I was never looking back, and an external Ray Lewis and Ravens fan I became.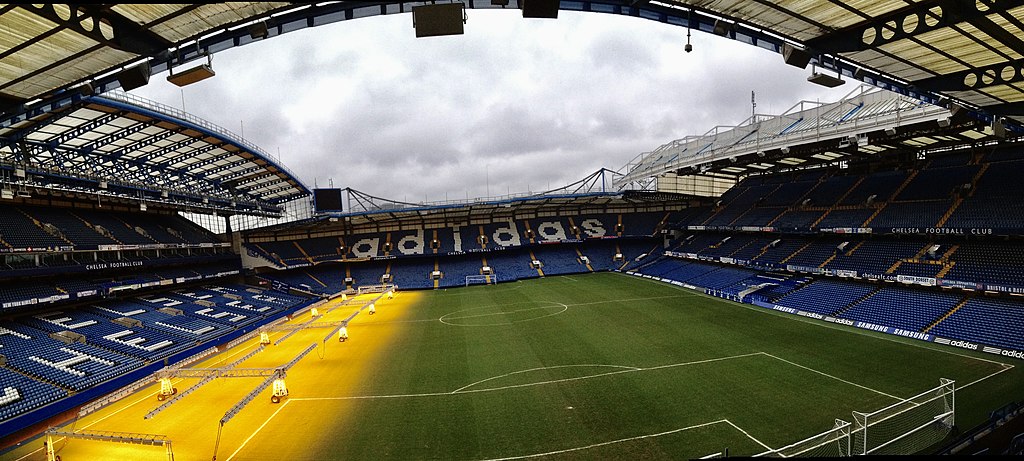 This is what I dogged Anfield for
Source: Photo by Ank Kumar
Seattle Mariners (MLB)
I won't lie, I'm not the biggest fan of baseball. But in around 2001/02 we just got Foxtel (Aussie cable TV) for the first time and I was watching anything and everything on Fox Sports and that included baseball.
There was much hype around Ichiro Suzuki and I suddenly wanted to watch all his games. Everyone loves an underdog, and the fact that the Mariners haven't ever been to the World Series is something that makes me track the Mariners with interest.
I was just doing some research on another article I'm writing and an epiphany dawned on me that this was at the time that the Mariners went 116-46. It now makes sense why I picked them back then!
Philadelphia Flyers (NHL)
In 2002 we got NHL 2003 on Playstation and I picked the Philadelphia Flyers in career mode because their logo intrigued me. My brother tagged along with me to play multiplayer career mode and we were hooked. We'd literally play all-nighters during the school holidays as we wanted to complete an 82-game season.
Mark Recchi, Michal Handzus, Keith Primeau, Simon Gagne were among my favourite players but my favourite of all was big defender Dennis Seidenberg. Why? Remember my allegiance to Germany after FIFA 96? That's why. Among the best gaming moments when I was young was the PA announcement 'FLYERS, SCOREEEEEEE' during home games.
Washington Wizards (NBA)
The Wiz are my favourite American sports team to follow and I've been supporting them passionately ever since 2001. We had a show called Sports Tonight on Channel 10 and one night, I was up late, and there was a breaking news story that Michael Jordan joined the Washington Wizards. At the time the Wiz were nothing. Loving an underdog story and after missing the whole Michael Jordan era at the Bulls when growing up, I decided at that moment the Wizards would be my team and I ended up tracking the Wizards relentlessly during MJ's time in Washington.
The absolute peak for me was the 2004-05 Wizards with Antawn Jamison, Larry Hughes and one of my all-time favourite players, the one and only Agent Zero, Gilbert Arenas. I'm still waiting for a real deep play-off run but one of my favourite things about supporting Washington is that not many people I come across support the Wiz. And I like it that way.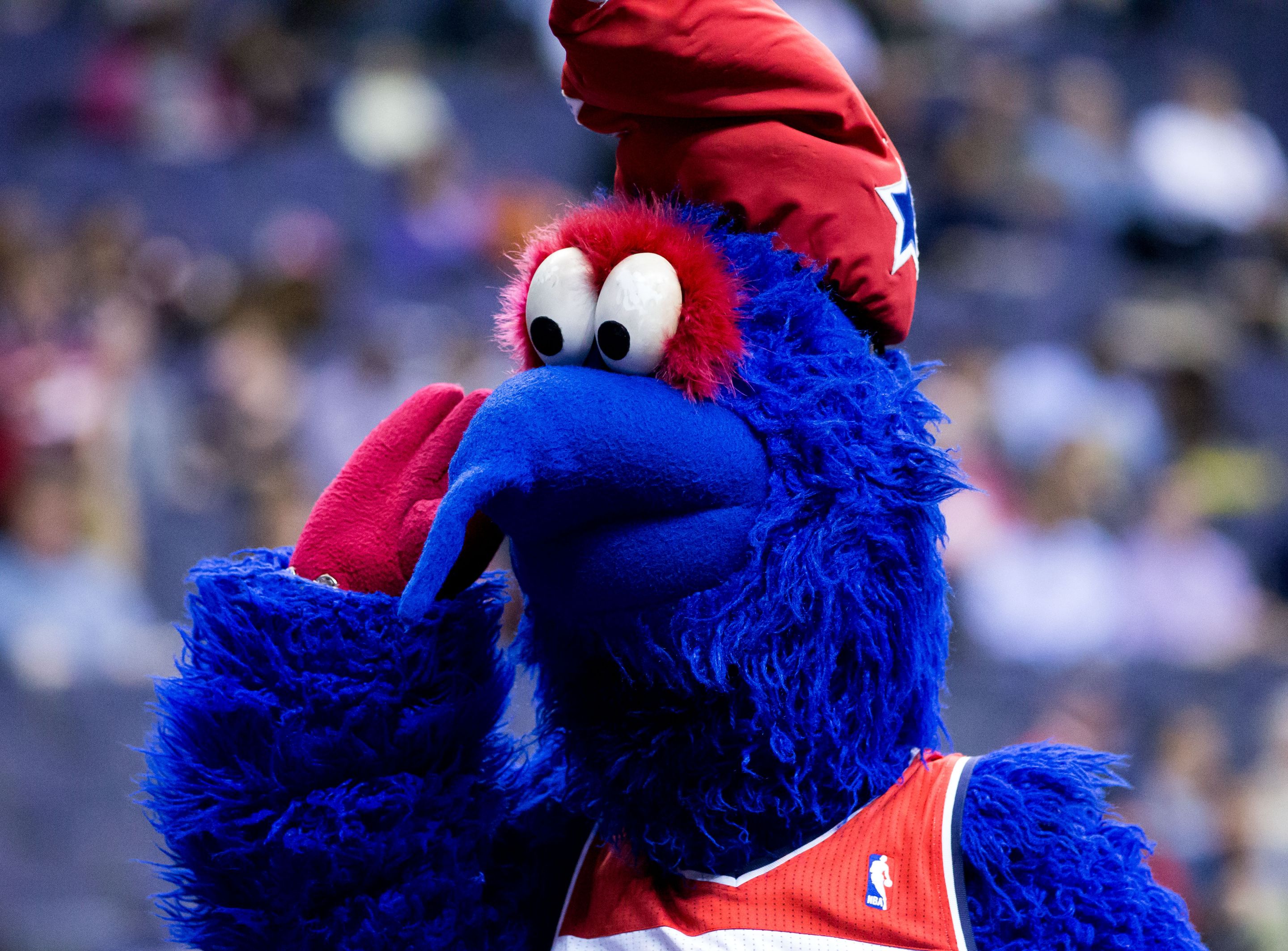 I'm not too sure why I still go for the Wizards with a mascot like this
Source: Photo by Keith Allison
...what are your favourite sports teams and how did you end up supporting them in the first place? Let me know in the comments
THANK YOU FOR YOUR SUPPORT!
Wolfgang Sported started in 2017 as a way to connect my passion for American and British sports. Today it's evolved into a blockchain sports blog pushing the boundaries into the crypto world and embracing Web 3.0 technologies.