Best Undrafted NBA Players of All-Time (Part 2)
G'day Hive family. Yesterday I posted the first part of the Best Undrafted NBA Players of All-Time which you can check out here. Today I present part two, with the final four best undrafted players in history.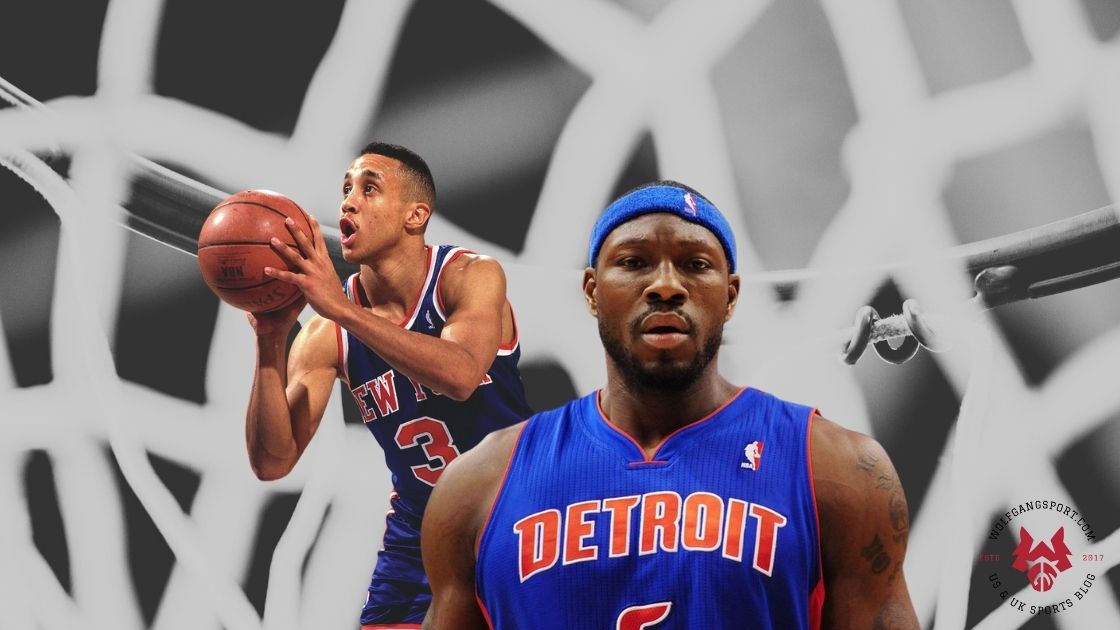 4. Bruce Bowen
Bruce Bowen went from undrafted in 1993 to one of the best perimeter lockdown defenders in NBA history, winning three NBA championships and earning eight All-Defensive teams selections. Even before his start in the NBA as a 25 year old, he struggled for game time in Europe.
Bowen played hard every time he was on the court and was the sort of player his own fanbase loved, and opposition fans hated. Bowen bounced around between the Heat, Celtics and 76ers before spending eight seasons in San Antonio. He only missed three games in the last seven years of his career and was so respected by the franchise, he had his number 12 retired by the Spurs in 2012.
3. John Starks
After being overlooked in 1988, John Starks scored more than 10,000 points during his career and became an NBA All-Star in 1994. The Golden State Warriors took a chance with Starks but had let him go, the Knicks then picking him up as a free agent in 1990.
Starks was a regular in the NBA playoffs, appearing in 96 playoff games. His determination and desire to win made him a Knicks fan favourite, so much so, that Starks is often regarded as one of the best Knicks player in history. He was voted to the 1994 All-Star game, made one All-Defensive team in 1993 and won the Sixth Man of the Year Award in 1997.
2. Connie Hawkins
Connie Hawkins went undrafted in 1964 and formally banned from the league in 1966 after he was expelled from Iowa in a point shaving scandal that he was never arrested nor indicted for. The NBA commissioner also made it known that he wouldn't approve any contract for Hawkins in the league.
Hawkins played with the Pittsburgh Rens in the American Basketball League until the league folded. He was extremely athletic, flamboyant and skilful; so much so that he then spent four years with the Harlem Globetrotters. Hawkins would finally gain the NBA's approval to play in 1969 at 27 years of age and became a four time NBA All-Star. His number 42 has been retired by the Phoenix Suns and he was inducted into the Hall of Fame in 1992.
1. Ben Wallace
In the 2000s the Detroit Pistons were a defensive force anchored by Ben Wallace. The Pistons went on to compete in six consecutive Eastern Conference finals and won the 2004 NBA Championship. Wallace is the only undrafted player to be voted to start an NBA All-Star game and he became the first undrafted player in NBA history to be inducted into the Hall of Fame in 2021.
Awarded the NBA Defensive Player of the Year Award a record equaling four-times, Wallace was a block and rebounding beast. He had the size, strength and athleticism needed to become the best undrafted player in NBA history. Wallace also has the distinction of being the only player ever to have more blocks than personal fouls, and more steals than turnovers.
THANK YOU FOR YOUR SUPPORT!
All the way from the Land Down Under, I created Wolfgang Sport as I enjoy writing and watching British and American sports. Started in 2017, I started the blog as a way to connect my passion for sports in the US & UK.