Best Undrafted NBA Players of All-Time
Going undrafted in the NBA will be one of the most disappointing moments of a players life but many players have still been able to carve out successful careers. Let's take a look at the best undrafted players in NBA history. I'll be back tomorrow with part two!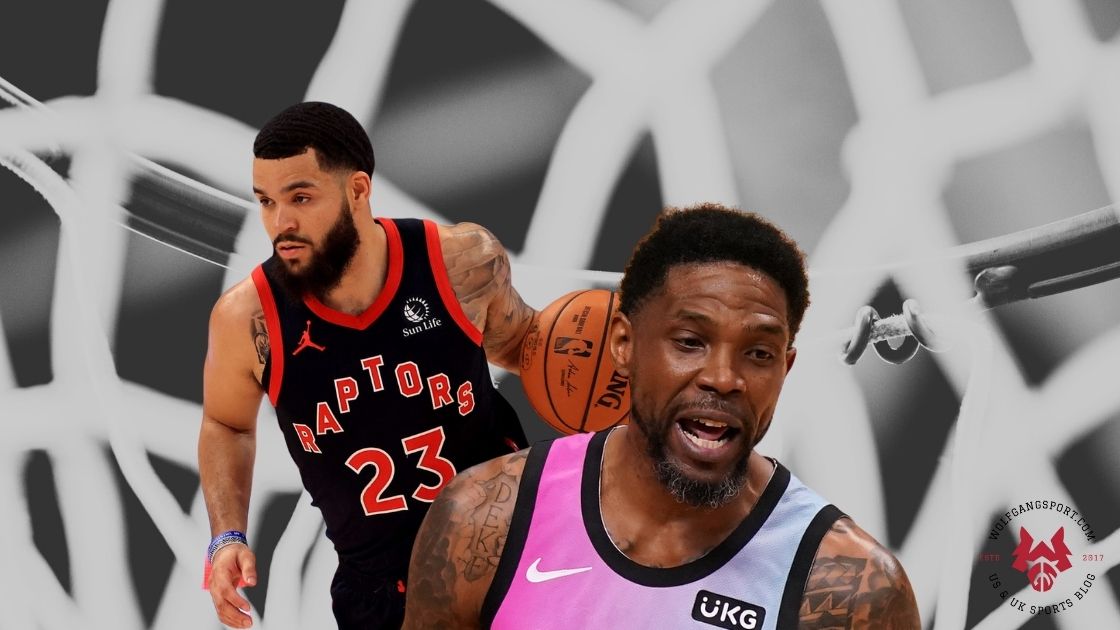 8. Avery Johnson
Scoring almost 9,000 points and close to 6,000 assists in his NBA career, Avery Johnson went undrafted in 1988. Johnson became an NBA champion in 1999 with the Spurs where he played a significant role, scoring the go ahead championship winning shot with 47 seconds to go. In 2007 his number 6 was retired by the Spurs and he was inducted into the San Antonio Sports Hall of Fame in 2009.
Johnson was known as the 'Little General' for his small stature by NBA standards and for his leadership ability. Off the court, Johnson has also held a studio analyst role at ESPN and was a head coach at the New Jersey Nets, including their first season relocating to Brooklyn.
7. Brad Miller
Overlooked in the 1998 draft, Brad Miller became a two-time All-Star in 2003 and 2004 while at the Indiana Pacers and Sacramento Kings respectively. He finished his career with 9,724 points (11.2 ppg) and 6,199 (7.1 rpg).
Miller didn't fit the mold of a traditional center and he only averaged double-digit rebounds once in his career and never averaged more than 1.2 blocks per season. Miller was one of the best big man passers in the NBA and also had a solid three-point game shooting at 33% during his career from beyond the arc.
6. Fred VanVleet
Nobody gave Fred VanVleet a chance in 2016 until the Raptors decided to take a punt and put him into the G League, repaying the faith by helping guide the Raptors to the 2018-19 NBA championship. A 26-year old VanVleet signed the biggest deal in history for an undrafted player in 2020, signing a four-year, $85 million contract to remain in Toronto.
In 2021 VanVleet scored a franchise-record 54-points against the Magic, impressive considering that Vince Carter, DeMar DeRozan and Kawhi Leonard have also played for the franchise. VanVleet is already being talked about as one of the best undrafted guards in history. He still has his best years ahead of him and plenty of time to move up the list.
5. Udonis Haslem
Haslem went undrafted in the 2002 NBA draft largely due to his lack of size. He measured just 6 ft 6 in (1.98 m) at the NBA pre-draft camp. Haslem signed with Chalon-sur-Saône in France, with his hometown of Miami signing him after one season overseas. During the 2004-05 he would solidify himself as a starter, starting 80 games.
Haslem was a part of all three NBA championships the Miami Heat have won and he would start his 19th season for Miami in 2021, in an NBA career that's been played exclusively at the Heat. Although Udonis has provided solid stats on court particular as a rebounder, it's his leadership and toughness which has proven most valuable, serving as a shining example for the Heat locker room culture.
Stay tuned. I'll be back tomorrow with the final four best undrafted players of all-time.
THANK YOU FOR YOUR SUPPORT!
All the way from the Land Down Under, I created Wolfgang Sport as I enjoy writing and watching British and American sports. Started in 2017, I started the blog as a way to connect my passion for sports in the US & UK.